CRUISE LINE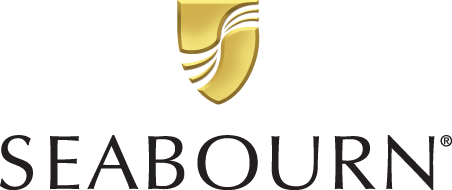 Seabourn - the world's finest ultra-luxury cruise line TM
Seabourn's award-winning, all ocean-front suite ships combine nimble power and grace with beautifully designed spaces and amenities. They can access smaller ports where larger ships cannot go, yet provide some of the most generous ratios of space per guest in the industry. Each ship features a world-class spa, a variety of dining experiences, inviting lounges and bars, pools, and broad teak decks.
A Seabourn ship is like a luxurious resort, where the staff knows you and remembers your favorite drink. But this elegant resort magically transports you from one fascinating place to another, while you enjoy a memorable meal and evening entertainment. You awaken each day in a new destination, with the promise of another thrilling, authentic discovery.
Enhancing the luxury expedition cruise service, Seabourn confirms delivery of the new expedition luxury vessel 'Seabourn Venture' expedition is delivering by 2021.
2024 World Cruises
Seabourn Venture 2021-2023 Inaugural Season
2021-2022 Extraordinary Destinations
2022 Alaska & British Columbia, Canada & New England
2023 World Cruise & Grand Voyage
2022 Europe
2022-2023 Asia, Arabia & India, Australia & New Zealand
2023 Grand Americas, Amazon & Antarctica
2023 Alaska & British Columbia, Pacific Coast, Canada & New England
2023 Northern Europe, Iceland & Greenland
2023 Mediterranean, Adriatic & Greek Isles
---
---